WHY FIJI GAS FOR BUSINESS
Fiji Gas is economical and the cleanest fuel available in Fiji. Found in more homes than any other, we are the most trusted gas supplier in Fiji. If you are a domestic customer Fiji Gas has a cylinder for you. Our cylinders come in 4.5kg, 12kg and 50kg which make it suitable for any size home.
Our cylinders are available from all Fiji Gas terminals and branches and we have a wide network of agents and resellers throughout the country in all major towns and neighbourhoods, making it easier and more convenient to purchase a refill closer to home.
Fiji Gas also offers a wide range of domestic appliances for you home:
Check out our Appliances Here
We believe that the kitchen is the warmest place in any home; it's where magic happens. Check out our Summer Recipes here, all cooked using Fiji Gas.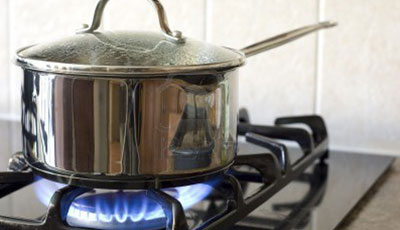 LPG has traditionally always been used for cooking, but over the years, we've been proud to bring LPG hot water right to your homes. Read more about the uses of LPG for home
Safety is the number one priority at Fiji Gas. It is central to everything we do as a company. Follow these simple steps to stay Gas Safe at home.
Don't know how much gas you use? Running out of gas too fast? Calculate your energy consumption with our online energy calculator.