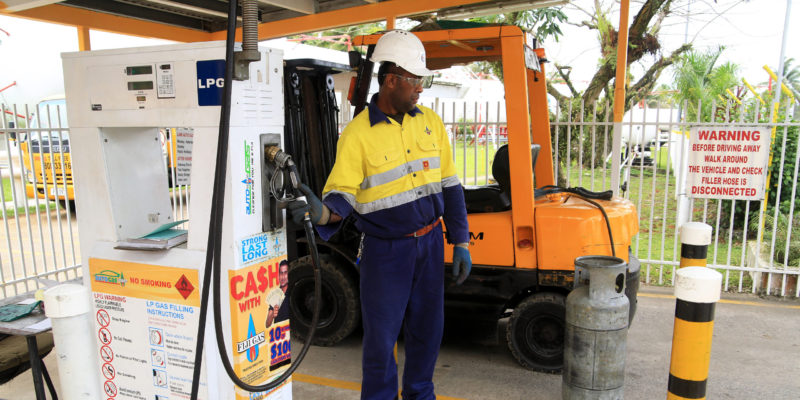 Forklifts powered by gas offers your business less engine noise and increased fuel savings when compared to the traditional petrol or diesel operated forklifts. At Fiji Gas, we can provide you with easy refuelling options for your forklift operations.
Minimal Refueling Downtime
There is minimal downtime for refueling your LPG forklift when compared to battery powered forklifts.
We can provide safe cylinder storage options on your site to allow for quick exchanges when you need it and will put you on a cylinder exchange delivery schedule to meet your operational needs.